DESIGN THINKING METHODOLOGIES
Hello. I'm passionate about UX to help companies grow and define their futures. Do you need someone who takes a customer-first approach, understands business goals and how to advance them with great design? By thinking beyond the ordinary, I produce visionary ideas that can make your product a game changer… that's my mission.
CUSTOMER DRIVEN INNOVATION (CDI)
What does it mean to be customer centric? After innovating at a customer-centric company that captures VOC feedback at scale, I've honed a few new tricks. My short answer is it is the culmination of individual best practices to build a great product that can make people's lives easier and better.
STRATEGY / RESEARCH
To be a product expert requires understanding what customers want and not what we think they want. The UX goal to help both the customer and the bottom line.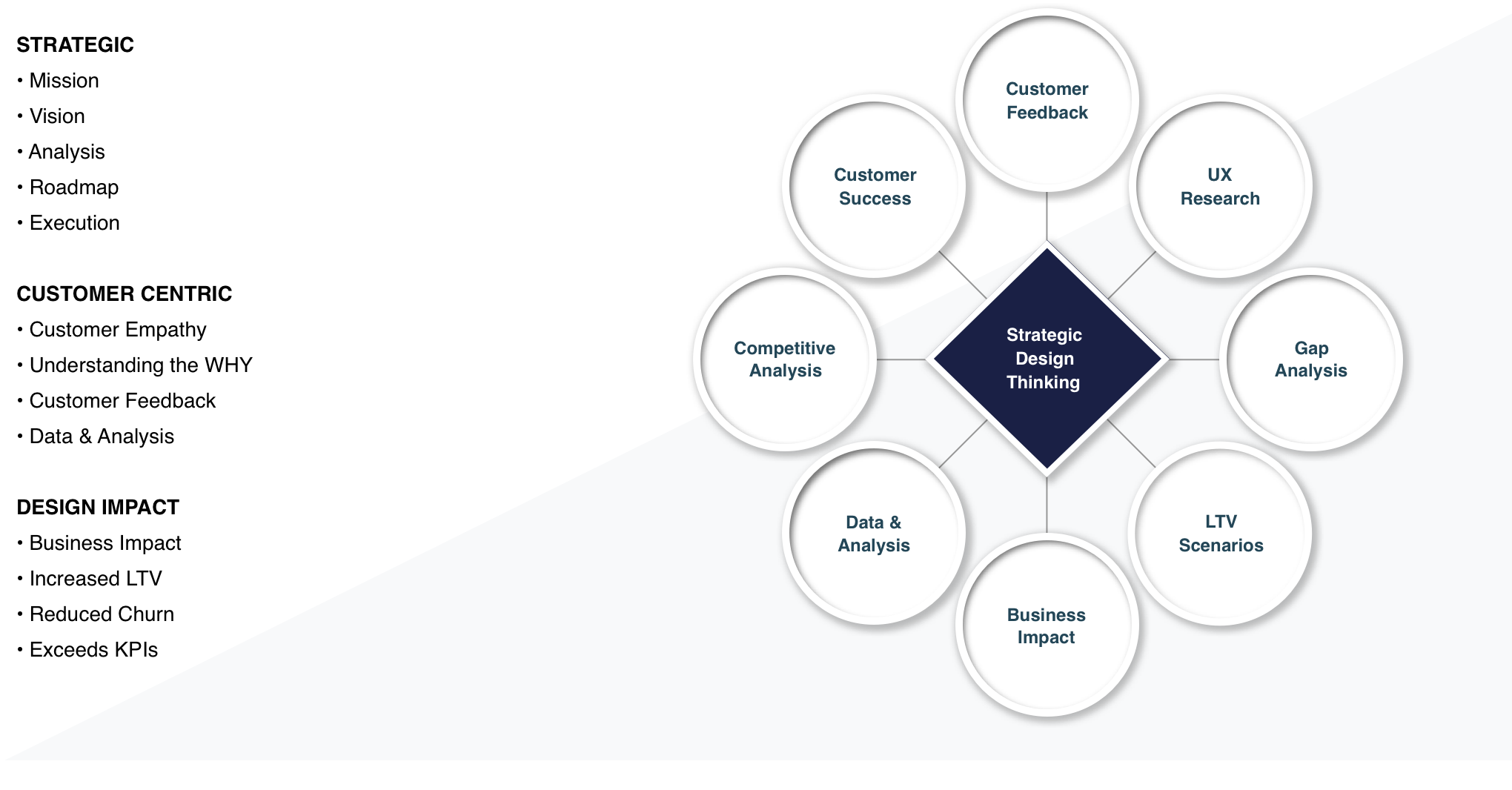 FEATURE PRODUCT (DD) PROCESS
This process starts with the customer and works back to the business. I like to work within the double-diamond design process, seen here in my workflow diagram, in order to make the best UX decisions.
CUSTOMER SYNTHESIS
Conduct 30-minute interviews to quickly validate small features. Nothing beats actually talking to your target audience. The insight you get is priceless, and no amount of quantitative data will let you reach the same level of understanding.
CUSTOMER ADVISORY BOARD (CAB)
In this step in the process, I presented high-level product features through storytelling to enterprise customers who are familiar with the product. This open forum enabled the customers to voice their concerns on how to interpret the data and how to take action at scale.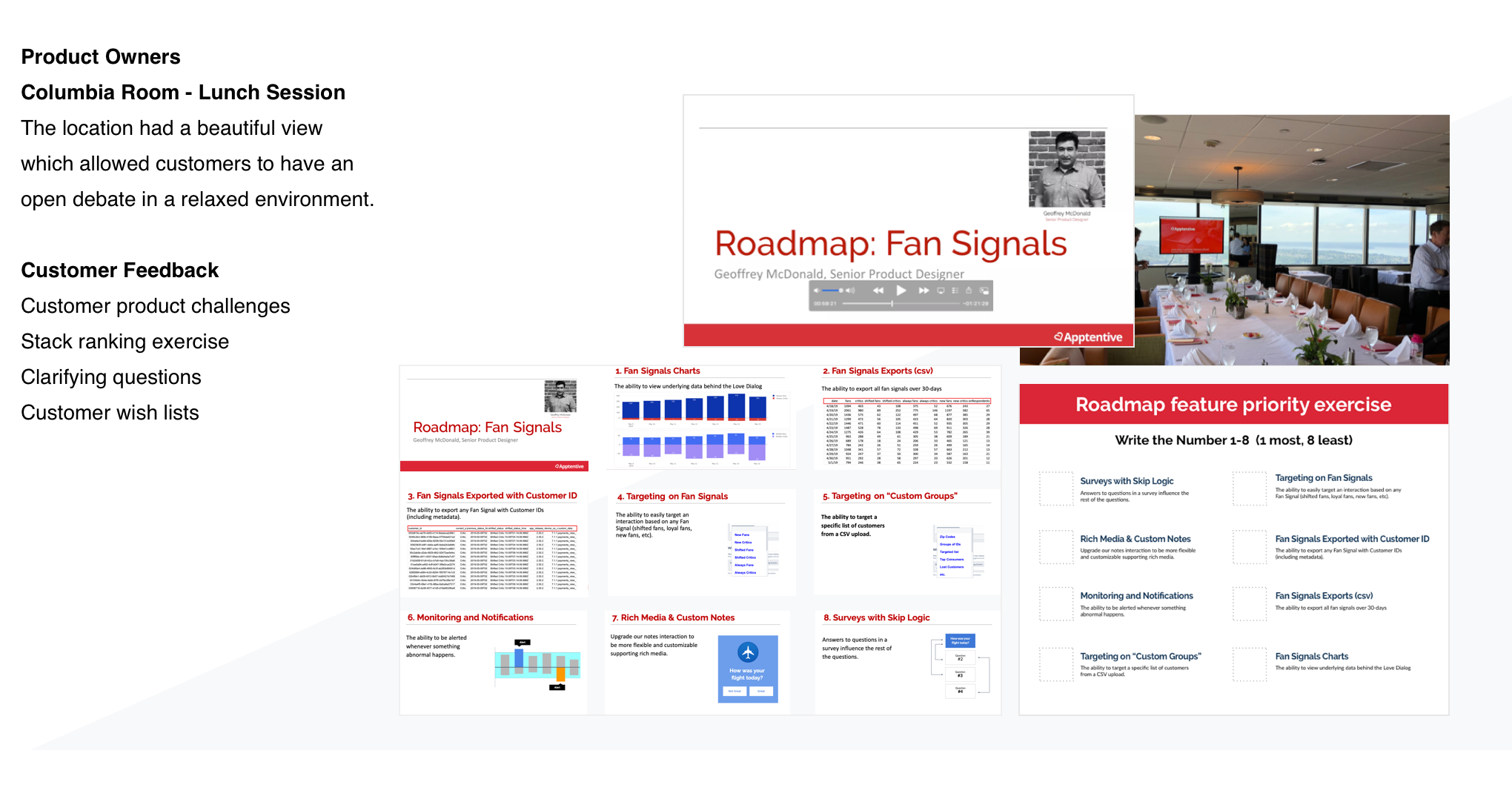 CUSTOMER EMPATHY
I prefer to use tools like HotJar or Full-Story to observe customer behaviors, frustrations and usage patterns. I've created sophisticated queries to gain deeper insights into the customer journey through funnels.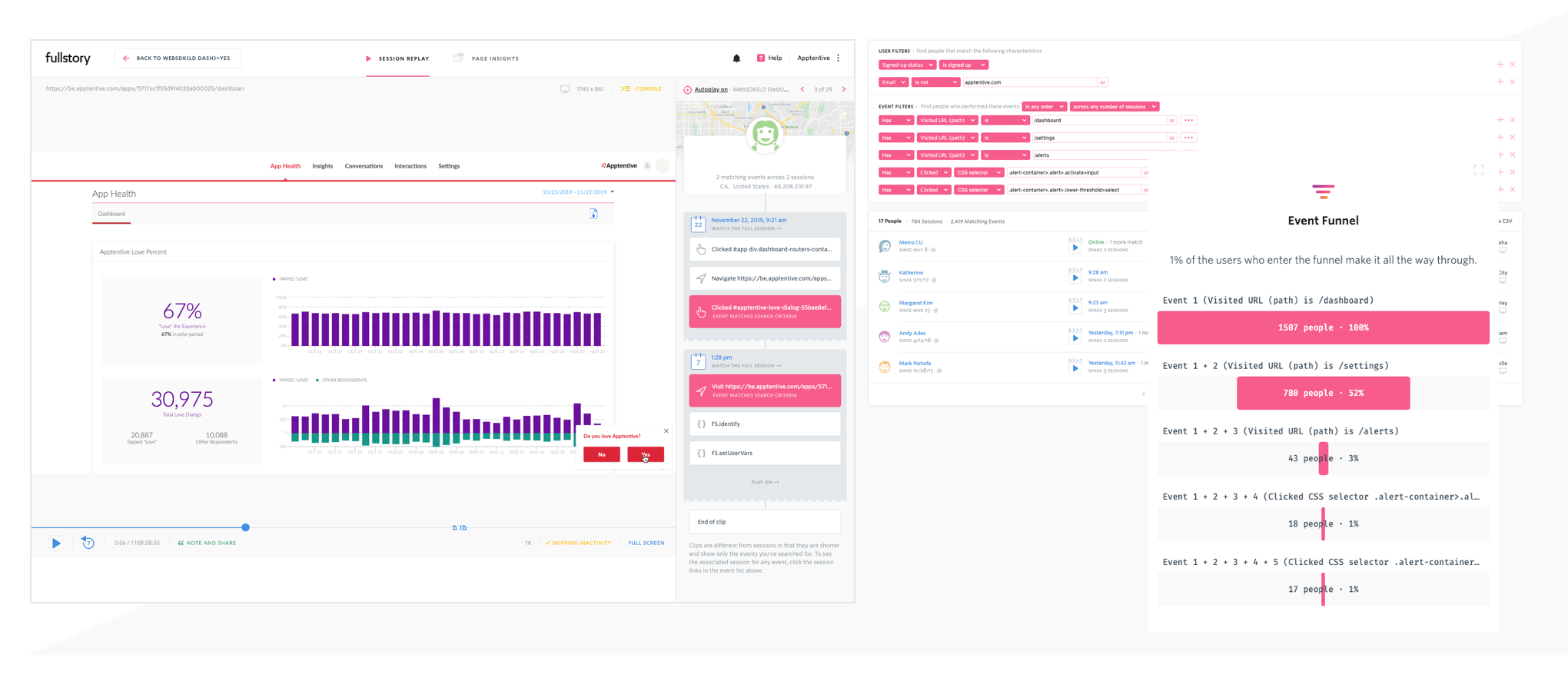 AGILE METHODOLOGIES
Recently I was certified as a ScrumMaster™ to position myself better in a fast-paced development environment. In this process, my aim is to simplify overly complex product features into manageable delivery screens that provide customer value through each sprint.

DESIGN MATURITY
Collaboration Wall — I conceived this classic communication tool to foster collaboration across teams and orgs. The resulting open discussion that occurs across stakeholders speeds up the development process.