---
SOLUTION – A TIMELESS UI DESIGN
Sharing memories and photos was essential to the Windows suite of products.  This was the first responsive app (client/web/mobile) before responsive became a buzzword. My solution was a film-strip that also sampled a bit of ambient color from the image which was used in the iterator control.
CHALLENGE – The first slideshows were not intuitive and not a consistent UI experience across Microsoft properties. I was tasked to redesign the photo slideshow and create a consistent UI experience across multiple form factors and collaborate with different Orgs (teams).

THE SCOPE – The slideshow product adoption spanned across the Windows file client, Messenger (client), Live.com, 3rd party API (Facebook), and the Windows iPhone Messenger app. Also, the iPhone app was one of the first (tented) Apple apps developed by Microsoft that I spearheaded.
SHOWCASED – The product was showcased at the annual Microsoft company meeting.
PRESS – Publicity after the launch.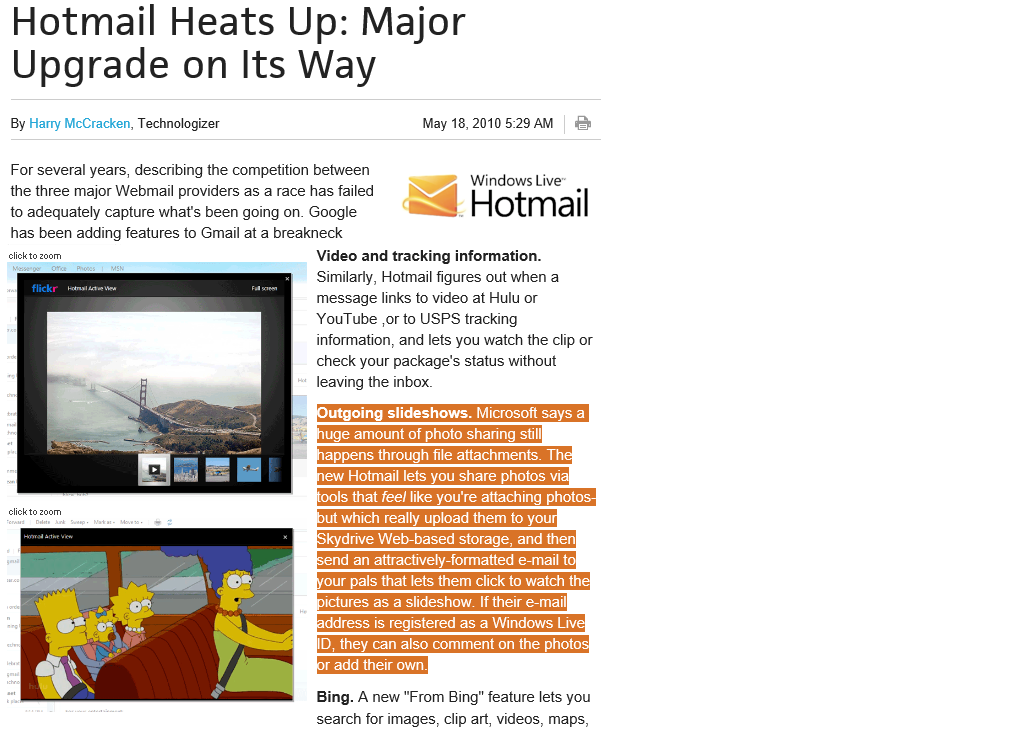 BING SEARCH ADOPTION – Soon after the slideshow launched, the Bing team also adopted this UI model.