---
PROBLEM STATEMENT
The Windows store catalog lacks a broad range of quality apps, which hurts the Windows eco-system, app developers, and bottom-line.
OPPORTUNITY
Through consolidation, MS has the opportunity to greatly increase the One Store marketplace by supporting a variety cross platform technologies. The redesigned dev center would be able to on-board Windows XAML apps, Xbox, Win32, Android, and Services through a unified ingestion pipeline.
APP ONBOARDING PAGES
I designed the App on-boarding workflow pages throughout the platform. I went with an immersive experience than the typical non-immersive (left nav) UI model.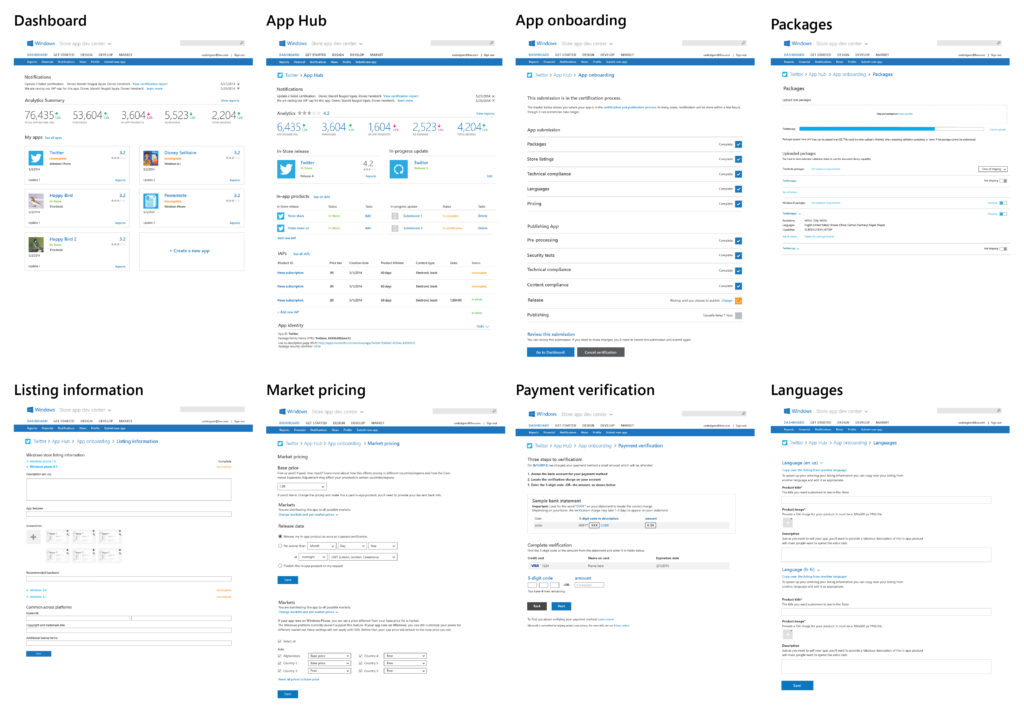 CUSTOMER FEEDBACK PROPOSAL
Problem Statement — Poor customer reviews hurts app install rates and monetization and pitched it to leadership.
Insights — From my own experience publishing Oscar's Adventure as an early prototype app, I received a few negative comments and wished I was able to respond to customer feedback in order to:
· Reduce the amount of negative app feedback.
· Reduce the amount of feedback shown in the app store.
· Reduce the perception of poor Windows App Store apps instead of it becoming product bug triage location.
Proposal — From the App Store allow the ability to send a private message to the developer instead of public feedback regarding minor bug issues. To deter the volume of negative feedback through the ability of responding to customers concerns, this 1:1 personal feedback touch gives the user a validation that their message was heard and that the developer is working on a solution.
TAKING INITIATIVE
Since I was working on the Windows App Store I wanted to create my own app too. I reached out to a developer and we built "Oscar's Adventure," a children's learning app for ages 3-6 years old which we designed and built in 3 weeks. We were able to successfully publish the app internally through the Windows app store which helped to validate UX decisions I made in the developer portal.
SOME OF THE GAMES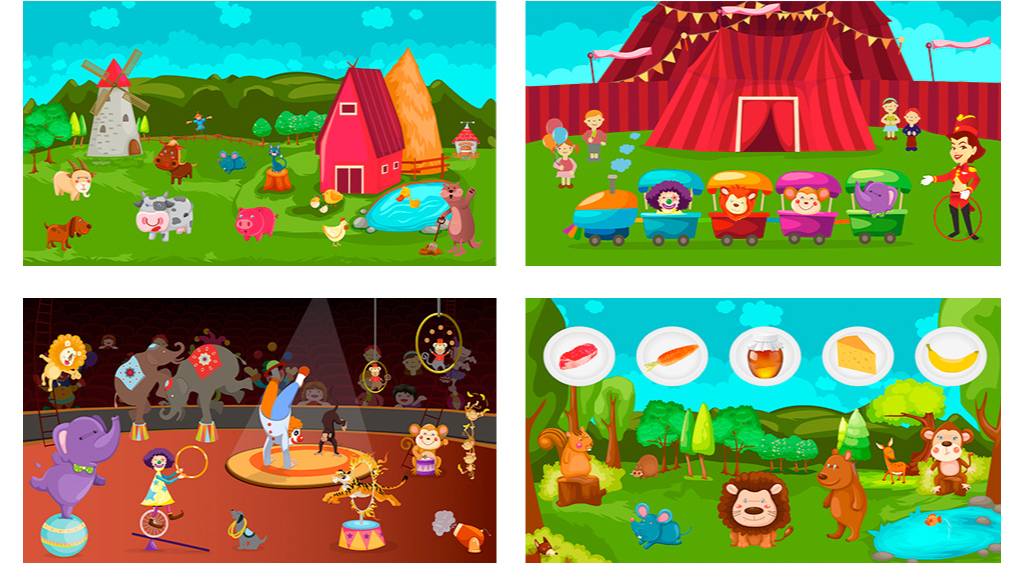 OSCAR SKETCHES
Some early concept sketches of Oscar the Otter to the final .svg variations.
BUSINESS PARTNERSHIP
Due to the amount of images and time I could spend on the application, I orchestrated an advertising partnership with dreamstime.com where I had full access to their entire illustration library. In exchange I gave them splash screen advertising throughout each game transition. This was a significant business deal and it was a win/win for both parties.